Aura Rhythmics : a Historical Perspective
Aura Rhythmics has been a leader in the field of Rhythmic Gymnastics in Canada for over 25 years. Our NCCP certified coaches have produced top results in every category of competition, from early future star beginners to top ranked Canadian National Team athletes. Through a program that develops flexibility, apparatus technique, and body conditioning, combined with unique, innovative choreography, we have set our club apart, and been highly successful in all aspects of our philosophy of coaching.
Over the course of the past two decades, our athletes have represented Canada at Commonwealth Games, World Championships, World Cups, Grand Prix, Senior and Junior Pan American Championships, Four Continents, University Games, Aeon Cups, and major international events across Europe, Asia, and South America. In British Columbia, Western Canada and at all Canadian National  Competitions we have set the bar for excellence and gold medal performance.
We have the highest ratio of coaches to athletes in British Columbia, which means individualized attention, and small class sizes. In 2017 we were named the top scoring club in Canada by our national sport organization, GCG, at the conclusion of the competitive season. Our head coach, Kamena Petkova has trained over 25 former and current Canadian National Team members, and was awarded Canadian National Rhythmic Gymnastics Coach of the Year in recognition of her expertise.
Our home training Center is the Richmond Olympic Oval, where we are a designated sport partner, with our own reserved space on a daily basis. We also operate concurrent classes at two additional gymnasiums in the greater Vancouver. Auditions are ongoing for new participants throughout the school year, but registration follows the public school calendar. Arrangements can be made year round for an interview and audition. We welcome children from ages 4 and up to our programming.
Our coaches speak fluent English, Bulgarian, Russian, Mandarin and French.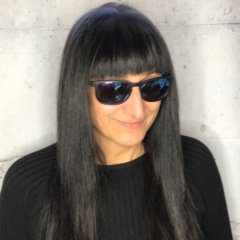 Kamena Petkova
Head Coach, Aura Rhythmics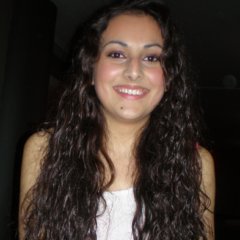 Ada Maria Stantcheva
Coach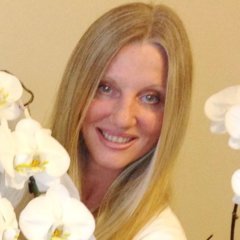 Gina Mikhlin
Assistant Coach

Sara Solodkin
Aritzia
Senior Operations Manager
I did rhythmic gymnastics with Aura Rhythmics from when I was 6 years old until I was 16. My time in rhythmic gymnastics greatly shaped who I am today in so many ways. For one, Aura gave me a sense of belonging – to a community, to a friend group and to a second family. It kept me busy and out of trouble as a teenager. I also credit RG for giving me my competitive drive and determination, which served me in gymnastics but has led to a successful career as a woman in business.
The memories from my 10 years at Aura are priceless – the time I spent with my grandfather driving me to gymnastics everyday, competitions around the world, my first time on the podium, our summer camps after the break. These are memories that I will always look back on fondly and I am so grateful for Aura Rhythmics for bringing us all together to experience everything that we did.
I remember being seven years old and having to choose between gymnastics and horseback riding – I know I made the right decision pursuing gymnastics, and I cannot wait until my future children have their first day at Aura Rhythmics too!

Loring Rochacewich
Physiotherapist
I joined Aura Rhythmics in 1999. At that time, I had been competing in Rhythmic Gymnastics for eight years, at the national level for four. I considered myself be a seasoned athlete, having experienced many coaching styles and techniques.
When I joined Aura Rhythmics I found something different. I found a team of likeminded athletes and most importantly an exceptional  coach. Kamena Petkova quickly identified and addressed areas for improvement in my conditioning and technique. She also helped me find the confidence I needed to become a better competitor, not only physically, but mentally. Kamena pushed me to challenge myself in new ways, and to overcome those personal factors that were preventing me from competing at my best. She was a continuous source of inspiration for me. Her empathetic and encouraging nature, paired with her rigorous coaching style made for some seriously good rhythmic gymnastics.
Furthermore, participating in rhythmic gymnastics inspired me to pursue a related career – physiotherapy. I currently use many of the skills I learned as an athlete in Aura Rhythmics to inform my practice as a physiotherapist. As a result of my experience as a gymnast, I have a passion for physical fitness which I have the privilege of sharing with others in my daily work.

Jill Turner
I am grateful to have spent my adolescence as a rhythmic gymnast, and especially lucky to have done so at Aura Rhythmics. The club provided an exceptional familial community to grow up in. Kamena Petkova was an inspirational coach to me, and when I return to visit the gym I can see that she has instilled the same passion in all of her athletes past and present. I felt very alive training and competing in this sport, and it allowed me to pursue my passion for traveling at an early age. However it also imbued in me the awareness of working hard and challenging myself to reach goals. I could not have done this without the coaches, managers, and teammates at Aura Rhythmics. I recognize that many of my life long skills of hard work, public speaking, creativity, and curiosity were developed because of my time at Aura.

Megan Hui
Actor, Stunt Performer
I began rhythmic gymnastics at the age of 9 after Kamena saw me at a McDonald's birthday party that her daughter had also been invited to. She approached my parents and asked if they would be interested in bringing me to the gym to try rhythmic gymnastics out. Boy, am I glad they listened because the sport of rhythmic gymnastics and the Aura Rhythmic Gymnastics Club changed my life forever. I could not have asked for a better coach than Kamena, who poured her heart and soul into my training, and pushed me to reach achievements I could never have imagined. Under her's and Yimei's guidance I became a member of the Canadian National Team and competed at both the World Rhythmic Gymnastics Championships and the Pan American Games.
After retiring from the sport I went on to become a professional dancer in LA and was blessed with the opportunity to go on tour across Europe for the German pop star Helene Fischer. From dancing I began training for the stunt industry and have been fortunate to be a part of some amazing projects including the upcoming Deadpool 2 and TV shows such as Arrow, Supergirl, and the Flash. I must say that the skills I gained from all my years of rhythmic gymnastics training created a strong foundation to build on for all the other skills I needed to develop for my career. I will forever be grateful to Kamena, Yimei, Gina and the Aura Rhythmic Gymnastics Club.
www.meganhui.com
http://www.imdb.com/name/nm5490935/?ref_=fn_al_nm_1
https://www.youtube.com/user/meganhui16
https://twitter.com/meganhui
http://instagram.com/meganhui